minimal effort

in integration
WUL4 Scheme Connector
Direct connectivity with Card Scheme Networks
Solution designed to enable direct connectivity with Card Scheme Networks, including management and monitoring.

It can be used by both the Issuer and the Acquirer (different licenses depending on the roles).

Supported card schemes include VISA, master card, AMEX… Cloud-enabled, it allows the financial institution to decide where to deploy/place the service.
How it works (Acquirer)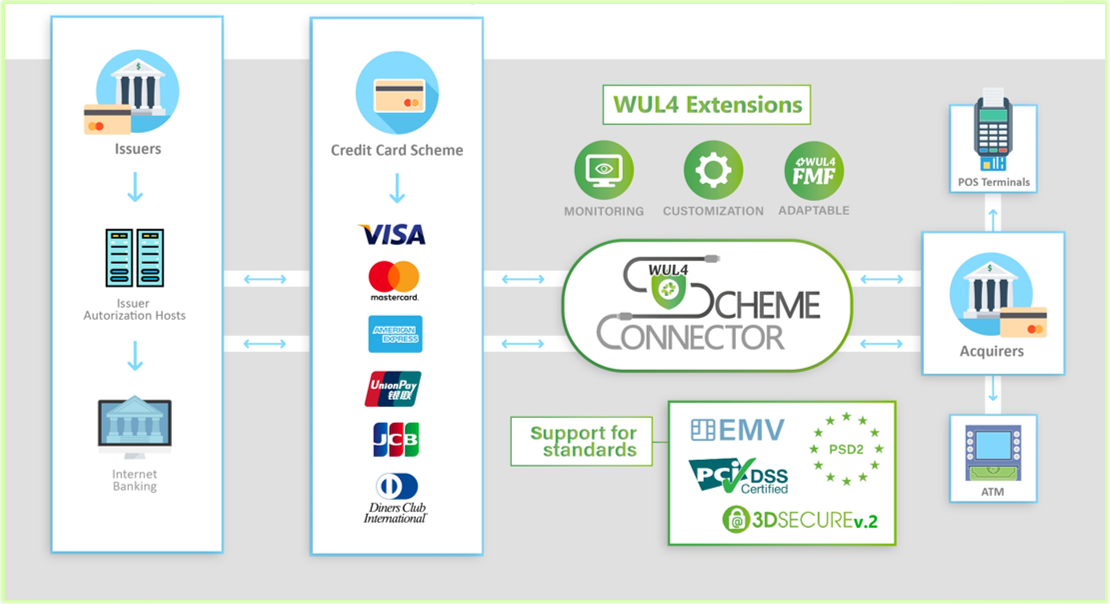 How it works (Issuer)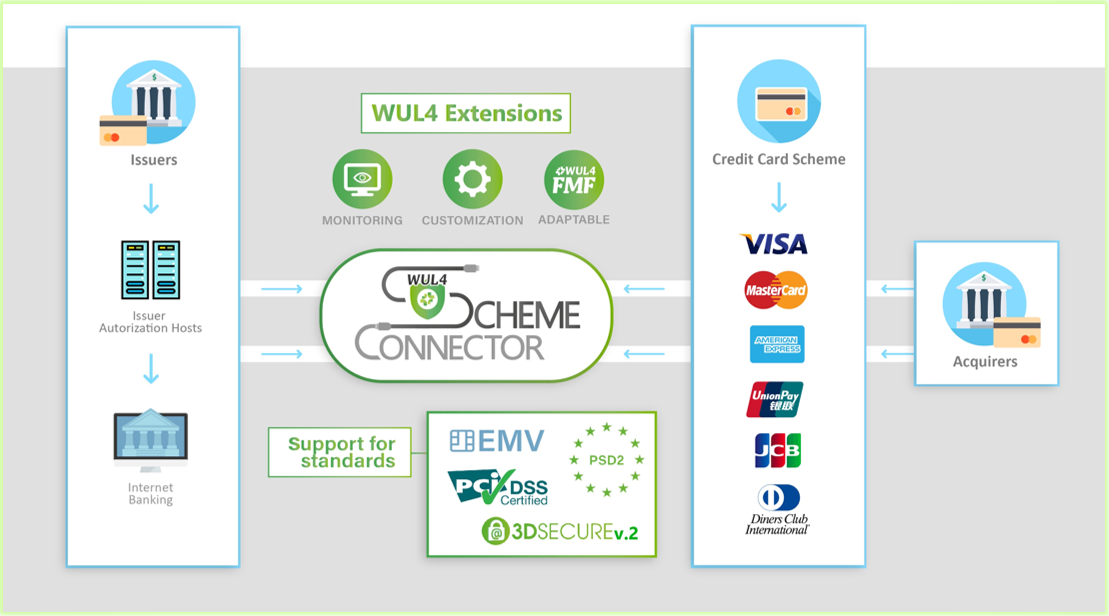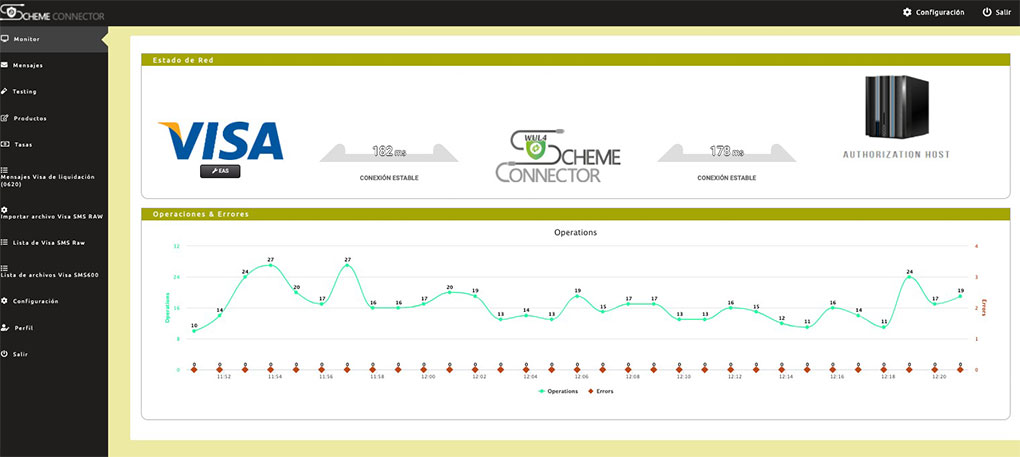 Multi-Issuer option to support multiple Issuer working monitoring
WUL4Scheme Connector includes a multi-issuer operation option to support multiple issuers working on a single WUL4Scheme Connector installation. Each Issuer will be managed with a different configuration.

Through the Dashboard/Control panel it is possible to control and monitor the activity of the service in real time.

It also includes a fee calculation module to include exchange fees in VISA SMS messages. Includes INTERNATIONAL, INTRA(EUROPE) and country/national rates. Additional domestic fees may be placed as required.
Certified and working
WUL4Scheme Connector is a service already implemented and certified since 2019, through which more than 100M operations have been processed with 100% effectiveness.

The service is cloud-enabled, allowing the issuer to place the service on their own data center or to place it on a PCI-DSS cloud-based service such as Azure or AWS. Being experts in PCI-DSS compliance, we can advise you in the process.

WUL4 Scheme Connector includes different integration interfaces with the Issuer's own authorization center. This interface based on different channels is outside of this proposal and is generally included on a case-by-case basis according to the specific needs of the Issuer.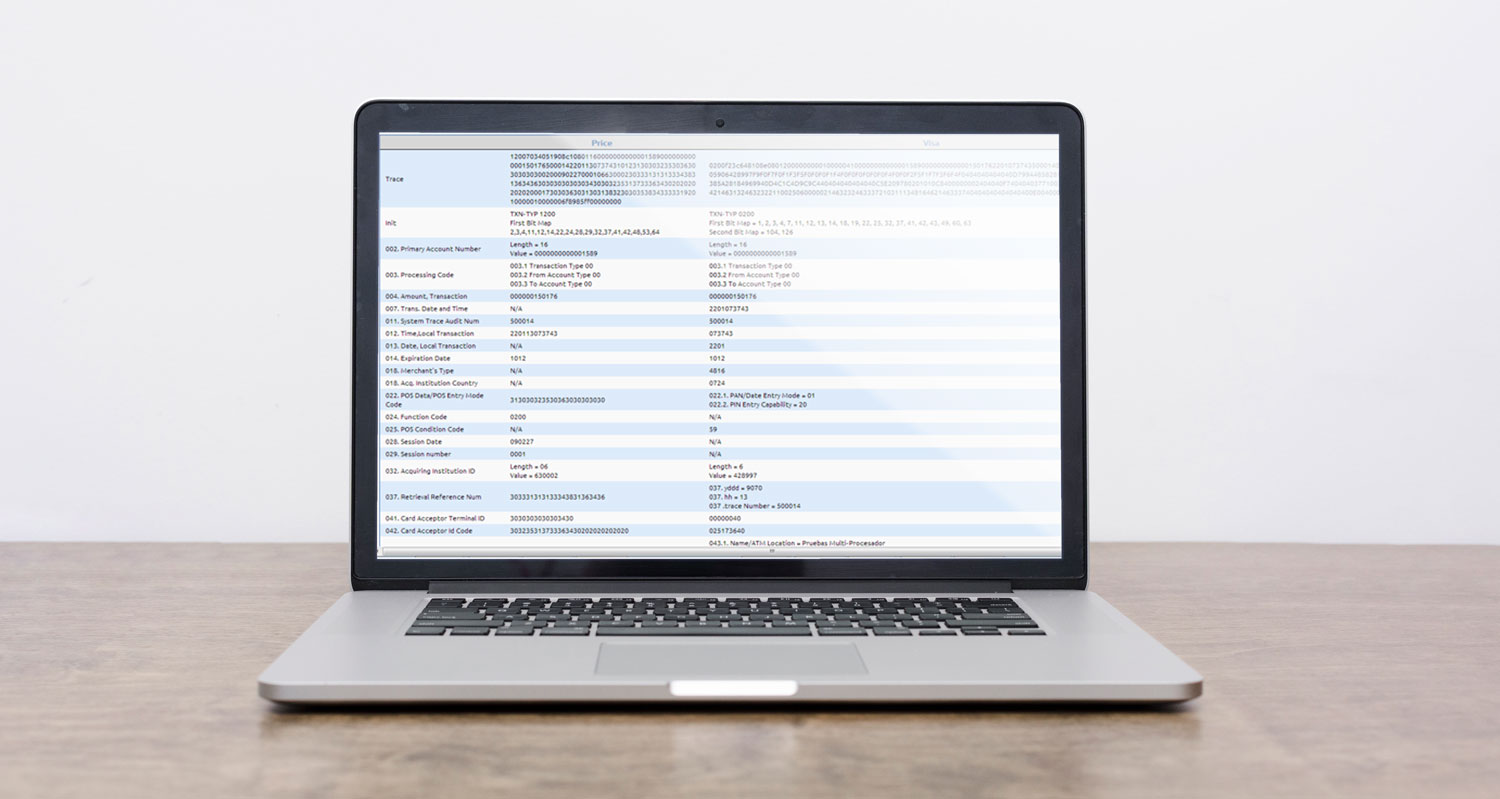 That contribute

WUL4 Scheme Connector



to your entity or fintech?
Commissioning in minimum time
Monitoring of services and alerts
Automatic calculation of exchange fees via

WUL4 FCM